New Release Now Available
Westward Beyond the Horizon
As told by Chowder to the author LeCain W. Smith
Last in the series: The Amazing Adventures of the Sea Cat Chowder
With over four years of cruising down the Americas and across the Pacific Oceans under her paws since she left home, Chowder presumes she is capable of handling anything. But, when voyaging around the world for six years on a sailboat there are always more surprises in store for an exploring sea cat, especially when the unexpected is bound to happen.
In this last book of the series, Chowder first finds herself in Australia, a continent full of crocodiles, kangaroos, and aborigines. Over the remaining years of this grand voyage, Chowder, Captain Lee, and mate Sheila first plot a course through the islands of Indonesia to the exotic countries of Malaysia and Thailand. Eventually, they sail across the Indian Ocean to South Africa and further beyond into the South Atlantic to Brazil and the Caribbean Sea via Bermuda to their new home on the downeast coast of Maine.
During this time, Chowder reveals her experiences with alligators, prancing dolphins, powerful lightning storms, pirates, komodo dragons, water spouts, ocean eddies, large rolling seas, boa constrictors, dancing elephants, and spouting whales. In addition, she shares more stories about unusual glowing seas, bad storms, coral reefs, manta rays, lemurs, Zulu dancers, jungle safaris, exotic religious temples, and unusual native ceremonies. Her life would never be the same!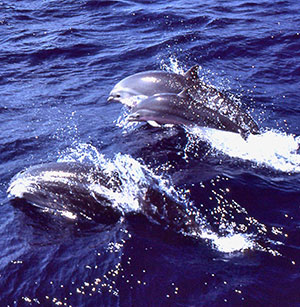 Table of Contents
PART 1 – THE EXOTIC FAR EAST
Chapter 1 – Life in the Land of Oz
Chapter 2 – The Islands of Hello Mister
Chapter 3 - Cruising in the Strait of Malacca
Chapter 4 – The Wonders of Thailand
Part 2 – UNDERWAY THROUGH THE INDIAN OCEAN
Chapter 5 – Equatorial Excitement
Chapter 6 – The Maldives and Chagos Islands
Chapter 7 – Salty Southern Ocean Crossings
Chapter 8 – They Eat Cats in Madagascar
Chapter 9 – The Big Storm
Part 3 – FROM AFRICAN ELEPHANTS TO THE CHICKADEES OF MAINE
Chapter 10 – Life in Safari Land
Chapter 11 – The Cape of Good Hope
Chapter 12 – Surfing in the South Atlantic
Chapter 13 – The Rhythms of Brazil and Tobago
Chapter 14 – The Windward Antilles to Bermuda
Chapter 15 – Our Last Ocean Crossing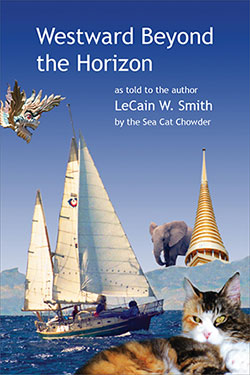 Paperback ISBN 978-0-9615508-8-2
Published soon in 2022
Price $18.99, plus shipping and handling
Media Mail ($3.90 shipping and handling)

Package Discount Deal
If you would like to purchase all three books in the Chowder series together, then you can order them using the button below.
Price: $48.00 ($4.90 shipping and handling)
Although you can order through distributors, your preferred online retailer, or local bookstore, we appreciate it when you order it directly from us here.

---
E-Book ISBN 978-0-9615508-7-5
Published soon in 2022 Price $6.99
Although this E-Book version is available through online retail outlets like Amazon, Apple, Kobo, etc., you can use the BUY NOW BUTTON below to quickly get a direct download to your device
Buy Now
I USE A SERVICE CALLED BOOKFUNNEL TO DELIVER MY E-BOOKS. IT MAY TAKE A FEW STEPS DEPENDING ON YOUR READING DEVICE. IF YOU HAVE TROUBLE AFTER YOU CLICK THE BUY NOW BUTTON, JUST CLICK THE HELP LINK AT THE TOP OF THE BOOK DOWNLOAD PAGE AND BOOKFUNNEL WILL HELP YOU.
If you want to contact the author, send an email to info@windroseaway.com.